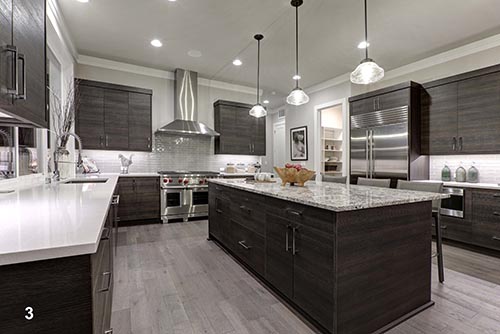 Benefits of Kitchen Remodeling
Remodeling your kitchen can be a daunting task, but the benefits are worth it. Not only will you have a more aesthetically pleasing space to cook and entertain in, but you'll also increase the value of your home. Whether you're looking for minor updates or a full-scale renovation, there are many advantages that come with kitchen remodeling. From improved storage solutions to energy savings, here is an overview of the benefits of kitchen remodeling in San Jose CA.
One of the main benefits of kitchen remodeling is that it can increase the resale value of your home. A newly renovated kitchen will look attractive to potential buyers and could be a key selling point when it comes time to list your property. Additionally, an updated kitchen will make your home more attractive for those who are interested in renting and could help you charge higher rent rates.
Kitchen remodeling can also create a more efficient kitchen space for you. There are many options for improved storage solutions, including pull-out shelves, lazy susans, and pantry organizers that can make cooking easier and less stressful. Not to mention, updating your appliances with Energy Star rated ones can help reduce your energy bills.
When it comes to the cost of kitchen remodeling in San Jose CA, there is a wide range that depends on many factors such as size and scope of the project. According to HomeAdvisor, the average cost for kitchen remodeling in California is around $28,000. However, you can save money by doing some of the work yourself or hiring a contractor who can offer competitive rates.
Overall, kitchen remodeling offers many benefits that make it well worth the effort and cost. From improved resale value to increased efficiency in your kitchen, there are plenty of reasons why you should consider investing in a kitchen renovation. With careful planning and the help of a professional contractor, you can have your dream kitchen in no time.
My Construction Group is your one-stop source for all your kitchen remodeling needs in the San Jose area.