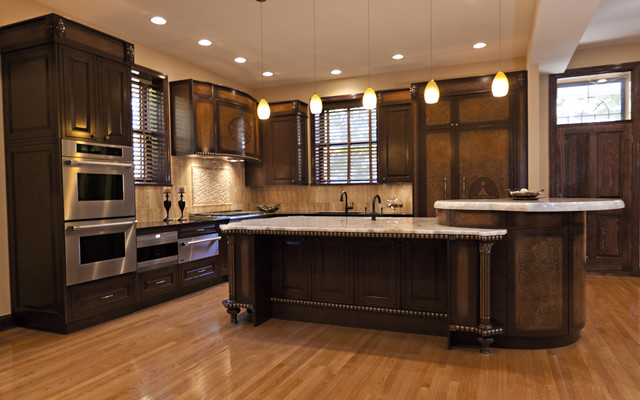 3 Reasons You Need New Kitchen Cabinets
When it comes to renovation projects and home improvement upgrades, it's hard to know where to start, especially in the kitchen. You spend a lot of your time in the kitchen; it's become a central hub where families come together after a long day apart to enjoy a meal, catch up, and spend quality time with one another. Unless you've bought a brand-new house with brand new kitchen appliances and cabinetry, chances are you need new kitchen cabinets.
Let's look at three reasons you need new kitchen cabinets and why you should take the leap into this type of upgrade.
Here's Why You Need New Kitchen Cabinets
Structural Damage or Wear and Tear
Depending on the age of your home, when the cabinets were installed, and the wear and tear on them over the years, your cabinets may have cosmetic damage or structural damage. Opening and closing cabinets, taking items in and out of them, and just their overall age can cause the cabinets to look grimy, warp shelves, and strip screws holding the weight of what's in the cabinets every day. This is the perfect "excuse" you need to get new cabinets and perhaps look at other areas that need an upgrade to match.
New Kitchen Layout During a Remodel
If you're already involved in a kitchen remodel and are moving appliances or fixtures around, why not go for new cabinets, too? That should be part of the plan when working with your family and eventual contractor on what your new kitchen will look like. Chances are if you are swapping out appliances and changing the layout, you'll need new cabinets anyway. If you're thinking of a complete kitchen overhaul, consider doing it all at once. Doing it piece-by-piece can end up costing more time on labor.
New Appliances and Accessories
Going high-tech in the kitchen is gaining popularity. With smart refrigerators, Alexa-device integration in homes, and other cool gadgets, you may need new appliances and accessories in the kitchen that won't work where your existing cabinetry lives. If you're going all in on new appliances and kitchen accessories, get the kitchen cabinets to match and make everything pop.
We take for granted so many of the things in our homes we use on an almost daily basis, like our faucets, our toilets, and our kitchen cabinets. We forget the wear and tear these items take with that much use. No matter the reason for deciding to change things up in the kitchen, make sure you're looking at the big picture and doing everything you could to make your family's gathering place even better.