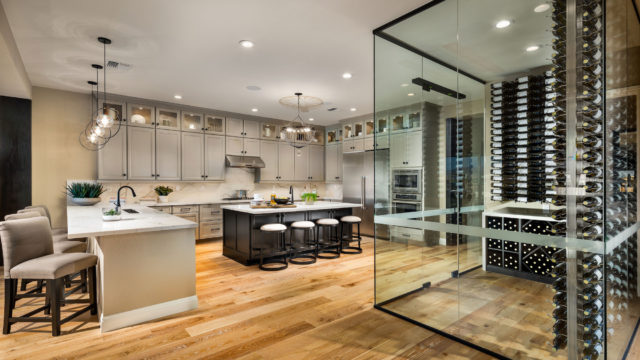 6 Ways to Cut Costs, Not Quality, in Your Remodel, San Jose CA
Remodeling your house can turn it into a welcoming place for you to work, rest and spend quality time with family and friends. Renovations can also prep your home for a quick sale or fix problems that have bothered you for years. Those who work from home may find an updated space brings clarity and zest to the workday.
However, the cost of remodeling can add up quickly, putting pressure on your budget and increasing stress. Thankfully, there are many ways to reduce the cost of renovations and update your home for less. Here are six things you can do to cut costs while retaining quality.
Create a Detailed Plan
The first step for saving money on your remodel is carefully thinking through the whole process. Ask questions and talk to friends and family about your plans. Make sure you're completing tasks in a logical order, and buy materials in plenty of time for the work. Good planning can save you thousands in labor costs.
You should also create a budget you're comfortable with. If you can afford it, doing a whole house remodel can be cheaper than updating one room at a time. It's a good idea to allocate 10% of your budget to unexpected costs. However, the more solid your plan is, the less likely you'll need to fall back on these extra savings.
Reuse and Recycle
Think about what items you already have that you can reuse in your remodel. For example, many homeowners repaint old cabinets and change the hardware instead of buying completely new storage. You can also reuse trim and refinish hardwood floors instead of replacing them.
The more you stick to the natural layout and structure of your home, the less expensive your remodel will be. Building an addition is always more costly than updating an existing space. One of the best ways to save money is to work around existing plumbing and electrical wiring – moving internal systems can get expensive quickly.
Choose Midrange Materials
Opt for mid-range materials that cost less but are still high quality. For example, laminate countertops hold up well and come in a range of beautiful finishes. While they might not be as desirable as granite, they're a lot more affordable and can add crisp lines to your kitchen.
Choosing midrange materials is especially important when working on a large project. Consider using wood or asphalt shingles when it's time to replace your roof. They last 15 to 25 years with proper maintenance and are far less expensive than high-end options like clay or slate.
Do Your Own Demo
If you work a high-paying job, hiring professionals for your remodel is more cost-effective than trying to complete all the work yourself. However, you can reduce the total price of your house project by doing some of the demolition work on your own. You've probably seen TV shows where people attack walls with hammers, but demo usually needs to be more gentle than that.
Before you get started, you should have a clear vision for what you're doing. You don't want to damage something that's not part of the remodeling plan. If you intend to reuse materials, you'll need to take things apart very carefully and store them where they won't get damaged. If something is definitely being replaced, like drywall, whack away.
Install Inexpensive Finishes
You can also save during your remodel by installing inexpensive finishes. This includes items like faucets, hardware and lighting. Many midrange models will add to the look of your space without racking up the cost. You can easily replace finishes later if you decide to splurge on a quick update.
On the other side of the coin, it's important to invest in quality foundational materials. Things like windows, cabinets and structural beams will be in place for many years and should be the best quality you can afford. You can offset these costs by choosing inexpensive finishes and then replacing those later.
Splurge on the Showpiece
If you're craving major change in your space but can't afford all-new materials, choose a showpiece and splurge on that item. Sometimes, just changing one thing can transform a room completely and draw your eye away from the things you couldn't replace. Good examples are replacing a light fixture or adding a built-in bookcase.
Changing out the backsplash during kitchen remodeling is another good example. Splurging on this one item allows you to refresh the entire room without replacing the cabinets or investing in new appliances. However, be careful not to pick something so shiny that other items look old in comparison.
Reduce Home Remodeling Guesswork With My Construction Group
If the process of remodeling your home feels overwhelming, consider partnering with My Construction Group, a professional remodeling company with over 20 experience helping hundreds of homeowners transform their houses into beautiful, functional spaces.
Updating your home should be exciting, not stressful. My Construction Group prioritizes communication to ensure you can have confidence in the success of your remodel. The company sells all types of tiles and cabinets at wholesale prices.